2023 Return to Farpoint Series
by Maggie Geppert, Groppler
6th January 2023
Inspired by Brian Syke's First Edition Return to Talos IV series, I decided to run a similar event to look back at 15 years of the Continuing Committee. Welcome to the Second Edition Return to Farpoint series! This event will consist of ten events of varying formats taking place online over all of 2023. Thanks to everyone who voted on tournament format on the 2E Gameplay forum. Your feedback was crucial in choosing which events to run.
January 9th: Reflections Sealed (four Reflections 2.0 packs and a chosen starter deck; it's not too late to sign up!)
February 6th: Interaction Constructed (Second Edition through Necessary Evil, must come packing heat)
March 6th: Fractured Time Sealed (Set of FT except Security Drills, Second Edition starter and one booster pack each of Second Edition, Energize and Call to Arms)
May: On hiatus for online regionals
April 3rd: Waiting for Eddleman (Constructed Second Edition through Strange New Worlds)
June 5th: Rainbow Sealed (A random Second Edition or Call to Arms starter and one booster pack from each Decipher-era expansion)
July 3rd: This Side of Paradise (Constructed event from Second Edtion through the namesake set)
August 7th: Lower Deckers Don't Do Peak Performance (Academy constructed through Infinite Diversity)
September 4th: Livin' in a Gold Jacket World (Hall of Fame constructed through Unnatural Selection)
October: On hiatus for Worlds Chair's Challenge
November 6th: Infinite Diversity Draft (Just what it says. Draft by email. It's stupid fun!)
December 4th: Can We Do It On Our Own? (Virtual constructed using all tournament-legal virtual sets and proxies)
There WILL be prizes. The Second Edition Art Team has been working on set of three special promos, and I am planning to snag some of them for this set of events. I'll announce the prizes and distribution scheme once I have the images in my hands. Let's just say that you're going to want them.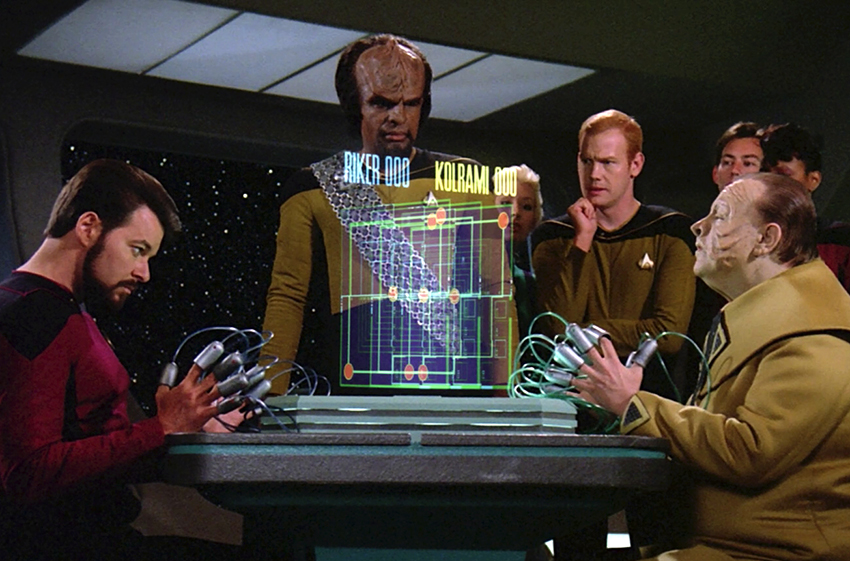 Discuss this article in this thread.
Back to Archive index