A Puzzling Spoiler
by Ross Fertel, Jigged Writer
15th March 2016
Spoiler season is in full swing! We've had the intro article, daily spoilers are rolling in and you are checking every few minutes on the Continuing Committee's Twitter feed and Facebook page. You hound Section 31 hoping for spoilers and wonder how much you can get out of design in the Q & A thread. I've even given you a puzzle to help figure out how the expansion looks overall. That will take some time to figure out entirely, so here's another.
This is a bit of a jigsaw puzzle. You'll see a grid far below as well as some groups of letters. All the letters in column A row 1 are found in the first group in that order. So, DITI appears in that order somewhere in section B-2. Spaces are represented by black squares and punctuation has been removed. When you complete the puzzle, you'll have a spoiler. 
Have fun solving. During lunch hour, maybe? Oh yeah, one of the sources mentioned above? They might have a helpful hint coming up.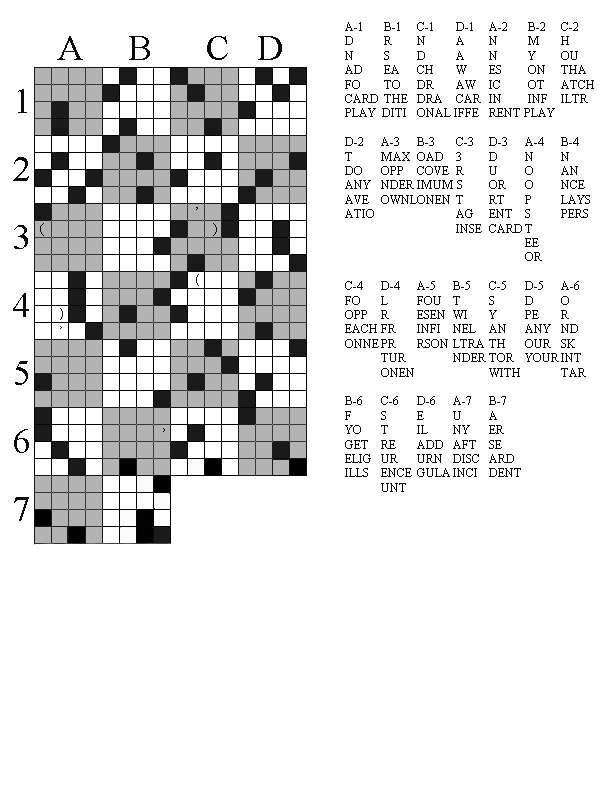 I couldn't resist
Discuss this article in this thread.
Back to Archive index