A Middling Puzzle
by Ross Fertel, Conflicted Writer
1st September 2016
The writing team is always in a constant struggle to make a puzzle that is considered worthwhile. There is a fine line between what you can reasonably expect someone to do during their lunch hour (or three) and what someone will look at and dismiss as too difficult. Not to point fingers, but certain members of the editorial board (who shall remain nameless) feel that puzzles should be just a little more difficult than they have been previously. [Editor's note: This statement is not entirely accurate.]
With that out of the way, here's a puzzle with middling difficulty.
You will see a grid below with clues to the right. The clues go into the corresponding spaces on the grid. Making things a bit more difficult, you only have half of the clues needed to complete the puzzle, but one of our intrepid 'testers' managed to figure it out, so it is possible.
Tell you what, if it proves too difficult, we might be persuaded to drop the other two columns.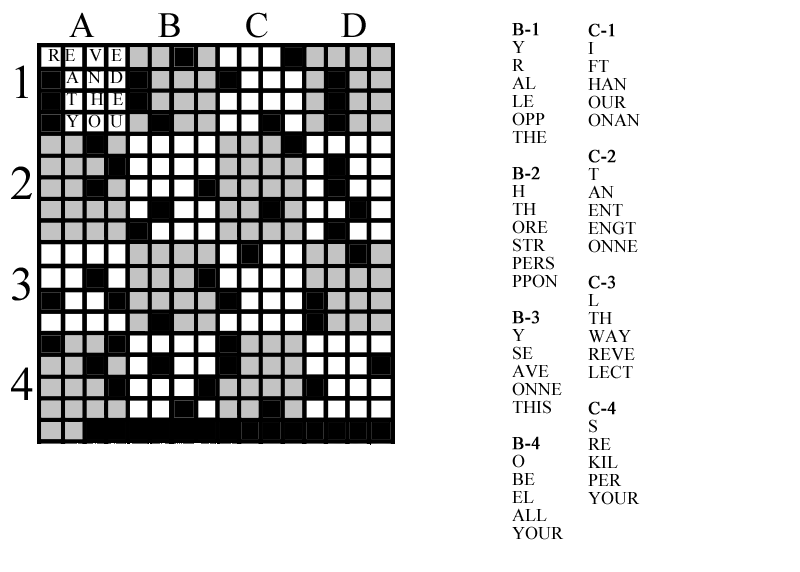 Discuss this article in this thread.
Back to Archive index