1E German Nationals June 30th 2018
by Julius Melhardt, European OP Coordinator
21st January 2018
After a year without one, the German National Championship for First Edition (1E) will be back in 2018. As the venue we had in central Munich in past years has closed, Nationals will move just a few kilometres north to the Kaiser's P(a)lace.
On Saturday, June 30th, 2018, Trek players are invited to join us at the inaugural Kaiserfest in Haimhausen. The plan is to have a few drinks while playing Trek, have a barbecue, honour the tradition of between-rounds-beers, and generally do whatever people feel like doing - play some sealed or draft trek afterwards, alternatively board games, darts, watch the football world cup, hit Munich city centre for a pub crawl, etc. There is also a chance of doing some underwater trek in the pool, if your sleeves are up to the task. And of course, depending on tournament results in the coming months, the European Championship Belt might well be on the line again.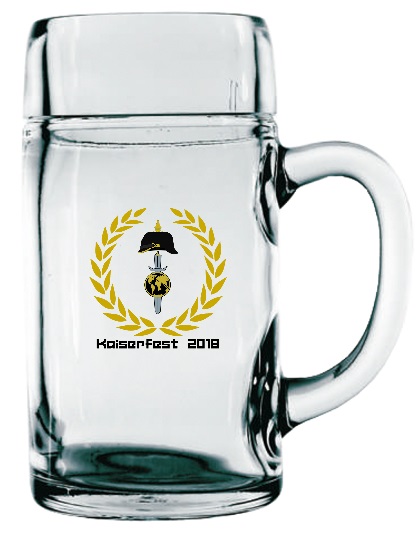 The main event will be played as four rounds of OTF, starting at 11:30 AM (Sat, June 30).
Side events are entirely subject to player demand. If enough people are in town for a warm-up tournament on Friday, that can be arranged; the same is true for any events Saturday evening or Sunday.
The location can be easily reached by public transport: the nearest short distance service stop Lohhof is about halfway between the central train station (26 minutes) and Munich International Airport (19 minutes). See http://www.mvv-auskunft.de for Munich public transport services.
For those travelling by car, make your way onto the A92, take exit 3 and follow the signs to "Inhauser Moos".
Unfortunately, there are no hotels within easy walking distance, but pickup from hotels in nearby Unterschleißheim (e.g., Victor's Residenz-Hotel or Infinity Munich Unterschleißheim) can be arranged. If you choose to stay in downtown Munich, the hotel options are vast. Again, a pickup service from Lohhof train station will be available.
For those travelling on a budget, there will be some beds available directly at the venue - please get in touch as early as possible to arrange things.
And finally, please pre-register or contact Johannes (either via PM to Kaiser here on the message boards, or on +49-176-83182246) if you plan on coming in order to help us make sure there will be enough tables/beds/drinks to satisfy all demands :)
Discuss this article in this thread.
Back to Archive index