2018 North American Continental Championships: What to Do
by Maggie Geppert, Vice Chairman
30th April 2018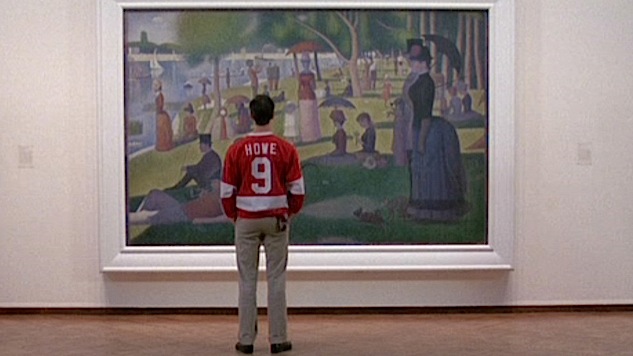 North American Continentals is being hosted in Chicago, IL this year from June 21st – 24th. This is a great time of year to visit the Second City. If you're planning to come to Continentals this year, I hope you'll consider extending your stay to check out some of the great cultural attractions to be found here. There's so much to do that it's difficult to highlight my favorites.
Museums/Zoos
Theater/Music
Right on the lake front is Navy Pier, which among other things, hosts the Chicago Shakespeare Theater. Their production of MacBeth will be closing on June 24th, so if you're in town prior to Continentals, check them out. I saw Romeo and Juliet there and was completely blown away.
Hamilton is in town. Need I say more?
If you're looking for live jazz and blues, I suggest you check out Kingston Mines, which is quite close to the venue.
Blue Man Group is a bit of a tourist trap, but it's still a fun show. I mean, who doesn't like to have to wear a poncho for a trip to a theater?
The week of Continentals is also Pride Week in Chicago, AKA Gay Christmas to my husband's co-workers. Capping the celebration is the Pride Parade on Sunday, the 24th. A word of warning – public transit does run extra trains for this event, but they will be crowded. I recommend leaving early for any events that day.
If you like Saturday Night Live, check out the Second City comedy troupe. This improv comedy troupe boasts far too many famous alumni to count, from John Belushi and Joan Rivers to Stephen Colbert and Amy Poehler.
I am sad to report that Gorilla Tango Theater has closed down after a labor dispute with their dance troupe. The theater scene in Chicago is diminished by the lack of nerdy burlesque.
Dining
Throw a rock – you'll hit something good. Just don't get sucked into the tourist traps – House of Blues, Hard Rock Café or Giordano's Pizza.
If you want Chicago-style pizza go for The Art of Pizza or Piece Pizza (owned by the guy from Cheap Trick)
If you're a beer drinker, the most famous local brewery is Goose Island. You can eat and tour the brewery at their Clybourn location, which is not far at all from our venue.
If you like cocktails more than beer, head to CH Distillery. Say hi to my friend Patrice there.
Oh, and if you happen to anywhere and order a hot dog, do NOT ask for ketchup on it. That's kind of a sin around here. Ask for a Maxwell Street Polish.
Sports
So there you have it – a slice of what Chicago has to offer for the tourist. I hope this little article has tempted you and your family to spend some of your precious vacation time in the Second City this summer. Be on the lookout for my next article, which will run down where to stay and how to get around here.
Discuss this article in this thread.
Back to Archive index