Peldor Joi in Atlanta
by Michael Shea, Chief Ambassador
4th January 2019
The holidays are a time to remember how fortunate we are, and to come together to celebrate that good fortune.
Peldor Joi is the Bajoran Gratitude Festival depicted in Deep Space Nine. In celebration of love, gratitude, and hope for the new year, Bajorans take time annually to give thanks and to share their joy with their friends and loved ones. It is in this spirit that The Continuing Committee began holding Peldor Joi events between November and January in 2015, and the Atlanta playgroup has come together each year to observe and participate in that tradition.
Each year, we've used the Peldor Joi event to collect canned and non-perishable food items for Atlanta-based charity Lost-N-Found, which exists to serve homeless and at-risk LGBTQ youth in the metro Atlanta area. This year we collected over $300 in food and bottled water for queer homeless youth, all while celebrating our friendship and our common love for Star Trek CCG. While in year's past we've played "chase the can" events with constructed decks, this year I decided to try a sealed deck format, based on the overwhelmingly positive feedback I received after the sealed deck event at Dragon Con 2018.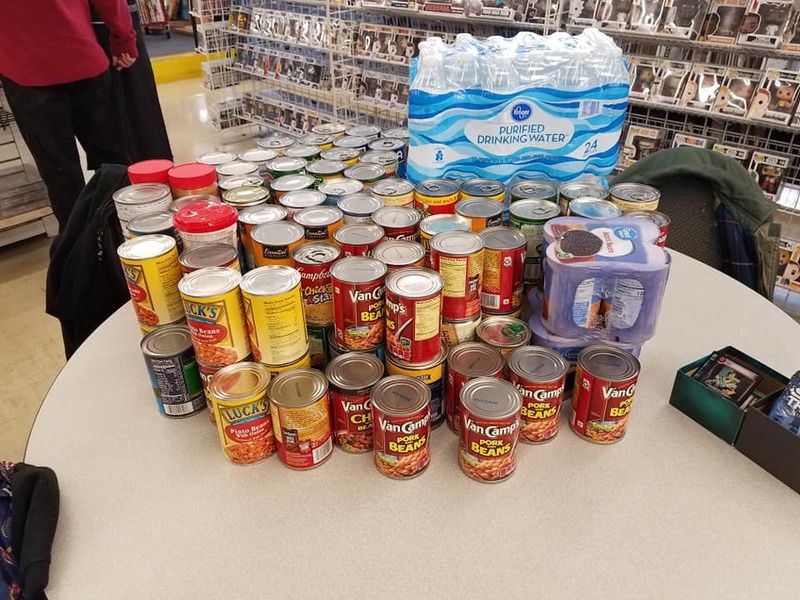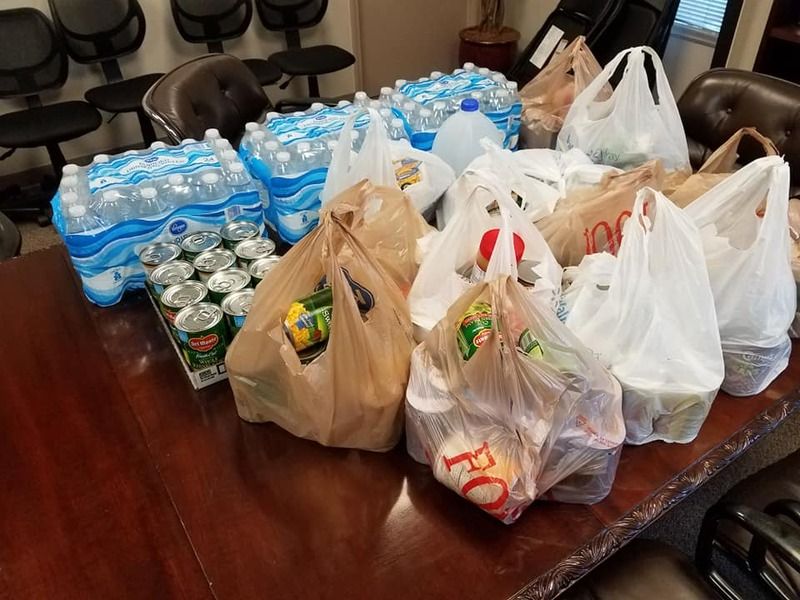 Over the last several months, I managed to locate and purchase starter and booster boxes of 2e Premier and Call to Arms and a few sundry packs from other expansions as well. Each player that attended the event chose a starter and twelve accompanying booster packs from which to create their best deck (three packs at the beginning of each round, with 10 minutes allotted to open packs and alter decks as needed with each new card pull). In addition, each player was permitted to trade between rounds on a card-for-card basis to maximize their chances of getting cards they needed or wanted, with traded or unused cards put into a common pool for the next round.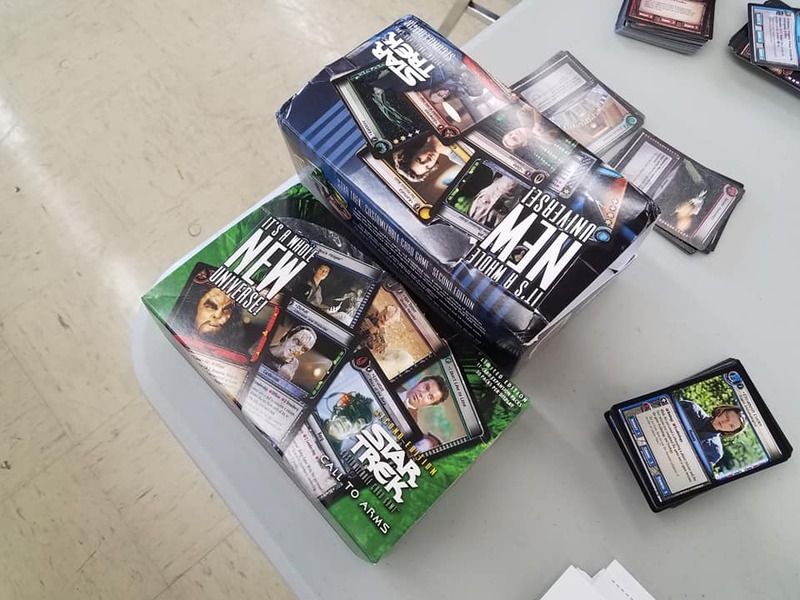 Here are some observations, in no particular order, from the event:
1. The deck breakdown was: 2 Borg, 1
, 1
, 1
, 2
, and 2
.
2. Borg are strong in the Sealed Deck environment due to their having the interlink ability and the sheer number of "skill" dilemmas in the available starters.
3. Even after all these years, it's a thrill to open real Decipher product, though Will Raiman likened it to destroying "ancient artifacts."
4. Dilemmas that never see play in constructed environment can be really effective in sealed-deck play. For example, I was locked out of two subsequent attempts with Center of Attention, which very likely cost me my first round game.
5. We agreed that Limited Welcome isn't just an effective to handle macro-teaming in sealed deck environments, but also what Greg Hodgin receives at the beginning of most of his dates. Greg did not deny this.
6. We also agreed that The Blight is pretty much a useless card in any format. We challenged Shane Farmer – our resident combo guru, and the guy (for those of you who don't know) that first figured out the combo of pre-errata Joaquin, Superhuman Lieutenant; Ceti Alpha V, Find Lifeless World; and Kaza'kime, Effective Demonstration were a broken combo – to come up with a competitive deck built around the Blight. I'll let you know if he succeeds.
I couldn't be prouder of my Atlanta playgroup. Though our final round was a bit rushed due to the venue closing at 6:00pm, the event was enjoyed by all who participated. We came together for a good cause and to play the game we all love. We're going into the New Year with a renewed sense of community, and with anticipation of all the fantastic games yet to come.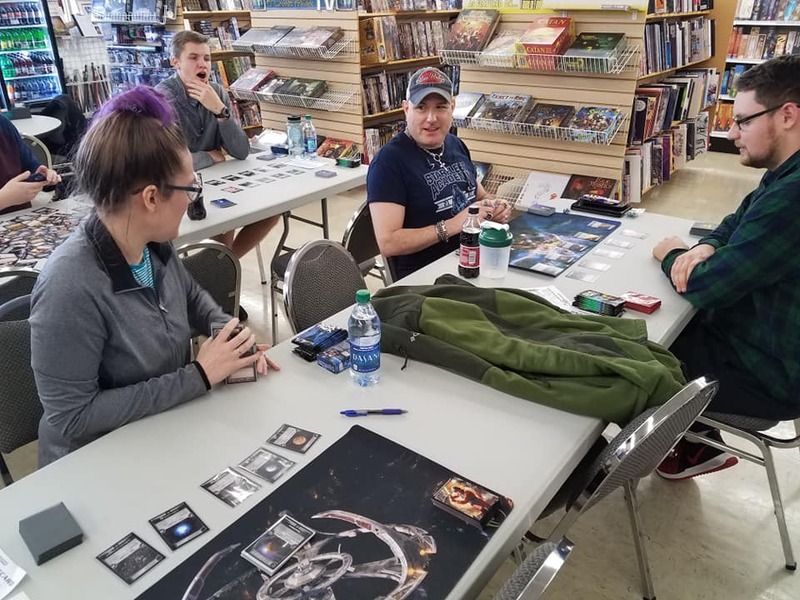 Peldor Joi.
Discuss this article in this thread.
Back to Archive index