2018 Period of Review Results
by Maggie Geppert, Executive Officer
9th February 2019
Thank you so much to everyone who participated in this year's Period of Review, whether it be by asking questions in the forum threads, watching the broadcasts or now voting. The voter rolls are limited to people who hold a Premium Membership. People who are on the volunteer roster were all granted a one-month Premium Membership so they could vote as well. The results can be seen below.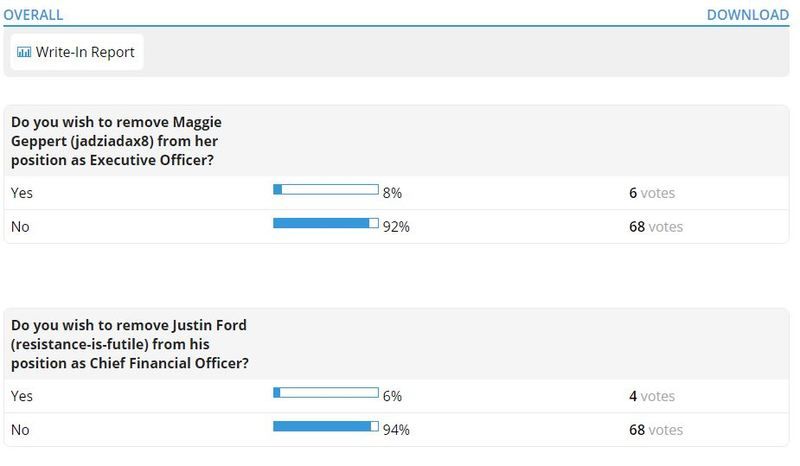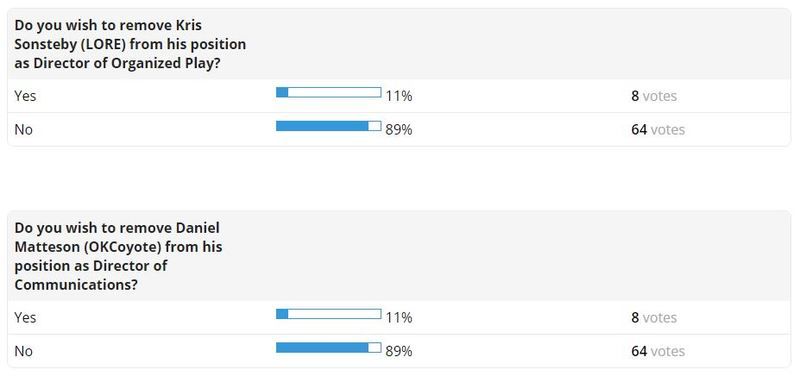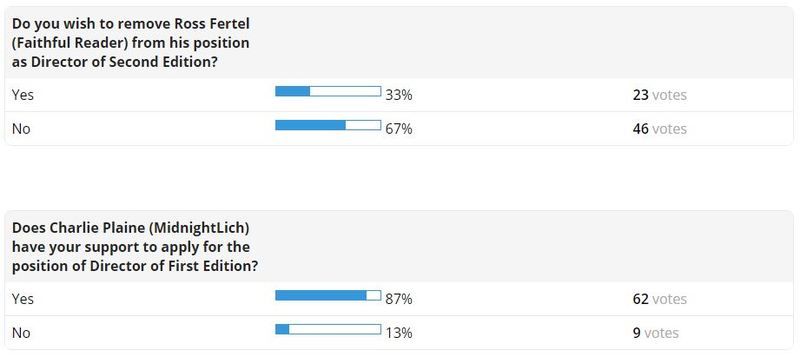 This was our first time doing a formal vote on the Board-level positions, so if you have any suggestions for improvements, please let us know! The next step after this is to fill the two vacant Board positions for this year, so if you're interested in becoming the Director of First Edition or the Director of Operations, be on the lookout for an article announcing the searches for those positions.
Discuss this article in this thread.
Back to Archive index