June Financials
by Justin Ford, Chief Financial Officer
7th July 2017
Without further ado, we end Quarter 1 (April 1 - June 30) with a good financial position as an organization. As you can see below, June was a heavy income month due to the release foils going up for the latest 2E Set, Zero Hour. Donations and premium membership saw an increase for June as well. We now will be submitting the Quarter 1 books for review by our Audit Team and will have commentary up as soon as I receive results back from the review. Like always, if there are any questions or comments regarding the financials please either send me a PM or post in the article thread.
Hope everyone had a great 4th of July, and for those overseas counterparts: a great week!
Income Statement: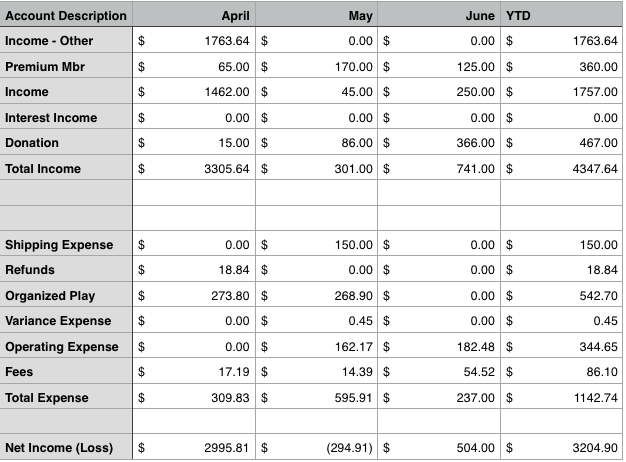 Balance Sheet: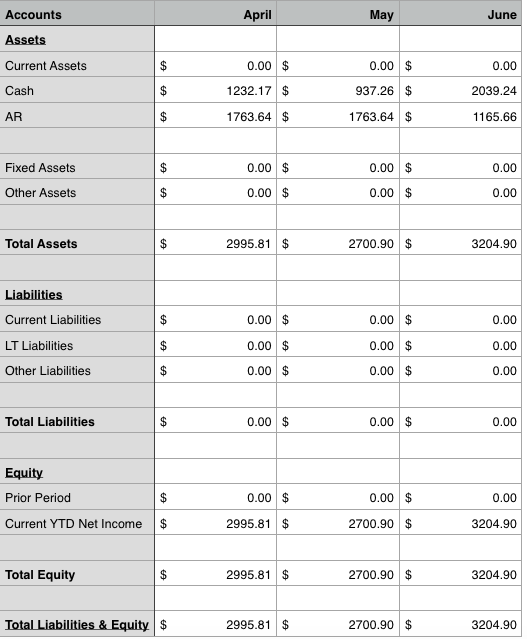 Discuss this article in this thread.
Back to Archive index