Austrian Nationals 2018
by Julius Melhardt, European OP Coordinator
28th October 2018
A week before christmas, at the 2018 Austrian Nationals, which game will you play?
Will you stay in the shadows, unrecognized, while you scout the location of next year's World Championships? Or will you become the unwitting subject of our journalist Old Kor's next masterpiece?
Will you play a game where strange Vulcans found strange empires, while the Cardassians stage peaceful (but annoying) occupations?
Austria's 2018 1E National takes place on December 15th at 11:30 AM.
Do you prefer a game where the Vulcans' cousins kill you for fun, while the Cardassians aspire to a Borg's ideals?
Austria's 2018 2E National takes place on December 16th at 12:00 PM.
Perhaps it's all the same to you, as long as the bar ends up covered in empty drinks and pleasantly purring balls of fur?
Austria's 2018 Tribbles National takes place on December 16th after the 2E National (around 6:00 PM).
Will you celebrate your victories with a seasonal cup of Blood Glüh Wine? Or will you join the beer-drinking 1E crowd in their (losing) battle for sanity?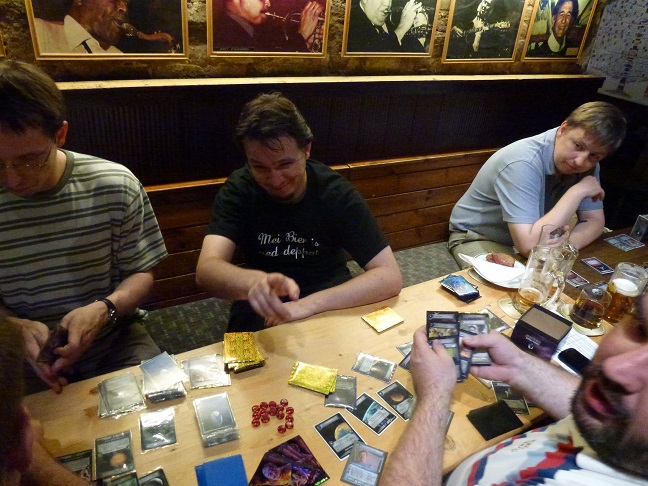 This December in Vienna - Which game will you play?
Discuss this article in this thread.
Back to Archive index