Reflections on North American Continentals
by Michael Shea, Chief Ambassador
17th July 2019
It's been nearly a month since Atlanta hosted the 2019 North American Continentals Championship (NACC). I've had a month to reflect on what went right and would could have gone better. Thankfully, there was a great deal more that went right, but every major event teaches me something new about what could have been done differently. I look forward to putting those lessons into practice in the future. I also learned, or rather was reminded of something special about Star Trek CCG; but I'll get to that in a moment. Before I continue any further, I want to thank each of you who took the time and expense to travel to play in our event. We nearly broke records, and NACC hasn't seen this level of turnout hasn't been seen since the days of being held at Gen Con - in fact it was the most well-attended NACC in six years. The turnout for was exceptional! I can speak for the entire Atlanta playgroup when I say that we were honored to host you.
I had the good fortune of witnessing some fantastic Trek played over the course of three days. For Tribbles, I played a loner deck graciously given to me by Neil Timmons. Either it didn't work, or I didn't, but fun was had by all, and the sounds of laughter coming from the winner's table – of which I was not at – during round two was magnificent to hear. The Second Edition main events saw a diversity of competitive decks. Some of the old familiar cards and builds made appearances: Cardassian interrupt shenanigans, slim Relativity solvers, Romulan Power Shift point generators, TNG two-mission winners, even blood-drenched Klingon battle. But new decks had their chances to shine too, including Terra Prime,  Mirror Terok Nor, and even a dual-HQ Ferengi-Cardassian capture deck. The competition was fierce. First Edition was dominated on Day Two by the Borg and watching the exciting game-play and chatting with the First Edition Brand Manager was enough to convince to take up First Edition again.
However, hosting the 2019 NACC gave me the opportunity to benefit from experiences far more fulfilling than playing or watching games of cards. It gave me the chance to remember that what unites us – especially those of us who travel to play events – isn't simply a love of this game, but enduring friendship. It's the kind of friendship that allows us to forgive disagreements had over the forums about design or game play or politics and sit own to play a game and share a few laughs. It's the kind of friendship that makes people want to give of their own limited resources to support tournament directors like me as we run high-level events, even if we might have never met in person. And, it's the kind of friendship that allows us to share intimate glimpses of our lives with one another.
I'm a former wrestling fan – another hobby many of us share. I grew up watching the stars of the WWF's Golden Era. So, when I noticed Kris Sonsteby (LORE to any of you) had a custom-made Brett "Hitman" Hart deck box I just had to get in for a closer look. Then I noticed something even more interesting: perched atop the pink and block box was a miniature red chair – the kind you'd find at ringside at any wrestling event back in the day (and the kind sometimes used by wrestlers during the event to either cheat their way to victory or to deliver some crowd-pleasing justice). Sitting in the chair was an ordinary looking rock. I asked Kris about the deck box and the rock. It was then that he told he a wonderful story. The rock is from the lake where his father drowned. He and his father shared a love of competition and of wrestling and of Star Trek. So, at every event in which Kris plays, the rock sits next to him in the chair, atop the box with Brett Hart on it, so that his father always has a ringside seat for the action. Every time Kris plays, he reconnects with fond memories of his late father.
And that's another thing that keeps many of us playing and volunteering to support this game that's been officially "dead" for 12 years: the connection we feel to a past we love. For me, every time I design a card, or select an image, or brainstorm a title, or search for a bit of lore, or build a deck I'm transported back to the 1990s to simpler times when a teenage boy stared wide-eyed and mouth-agape with my school friends at the glowing television screen as tales of exploration, love, morality, and war played out before me. This game connects me – connects us – to the past, to simpler-seeming times remembered fondly, or to memories of friends and youth and loved ones now gone.
But, it also gives me – gives us – a chance to make new memories and to form new bonds of friendship. When we play, the games matter. But so does the chance to learn and laugh and compete together, and to share a bit of valuable time away from the worries of the world and to be kids again. At least, that's what Star Trek CCG means to me, and I suspect to many of you as well. Why else would we be spending so much time, energy, and treasure playing a game mostly forgotten by everyone else? Today's games and today's friendships shared over decks of Trek cards are tomorrow's fond memories. I hope that those of you who attended Atlanta took some fond memories home with you. And, I hope that each of us can meet and play again.
Finally, and before I close, I want to thank those of you who made this event possible with their generosity that defrayed a significant portion of the cost burden I had to bare: The Continuing Committee, John Corbett, Jon Carter, Maggie Geppert, Mike Gillespie, and an anonymous donor. Thank you all very much, and I hope this kind of support for high-level game play becomes the new norm. Thanks also to Dan Hammond for rushing out the tournament foils, to Kris and MVB for choosing Atlanta as the host of NACC 2019, to Ryan Sutton forgetting the trophies made at a reasonable price, to Eric Robinett who helped me secure the fantastic prize shirts, to my local players for showing up in force, to each of you who helped me run events, and to anyone I may be forgetting to mention in m grad-school-addled state. Thank you.
Now, I hope you'll all enjoy these pictures from 2019 NACC in Atlanta!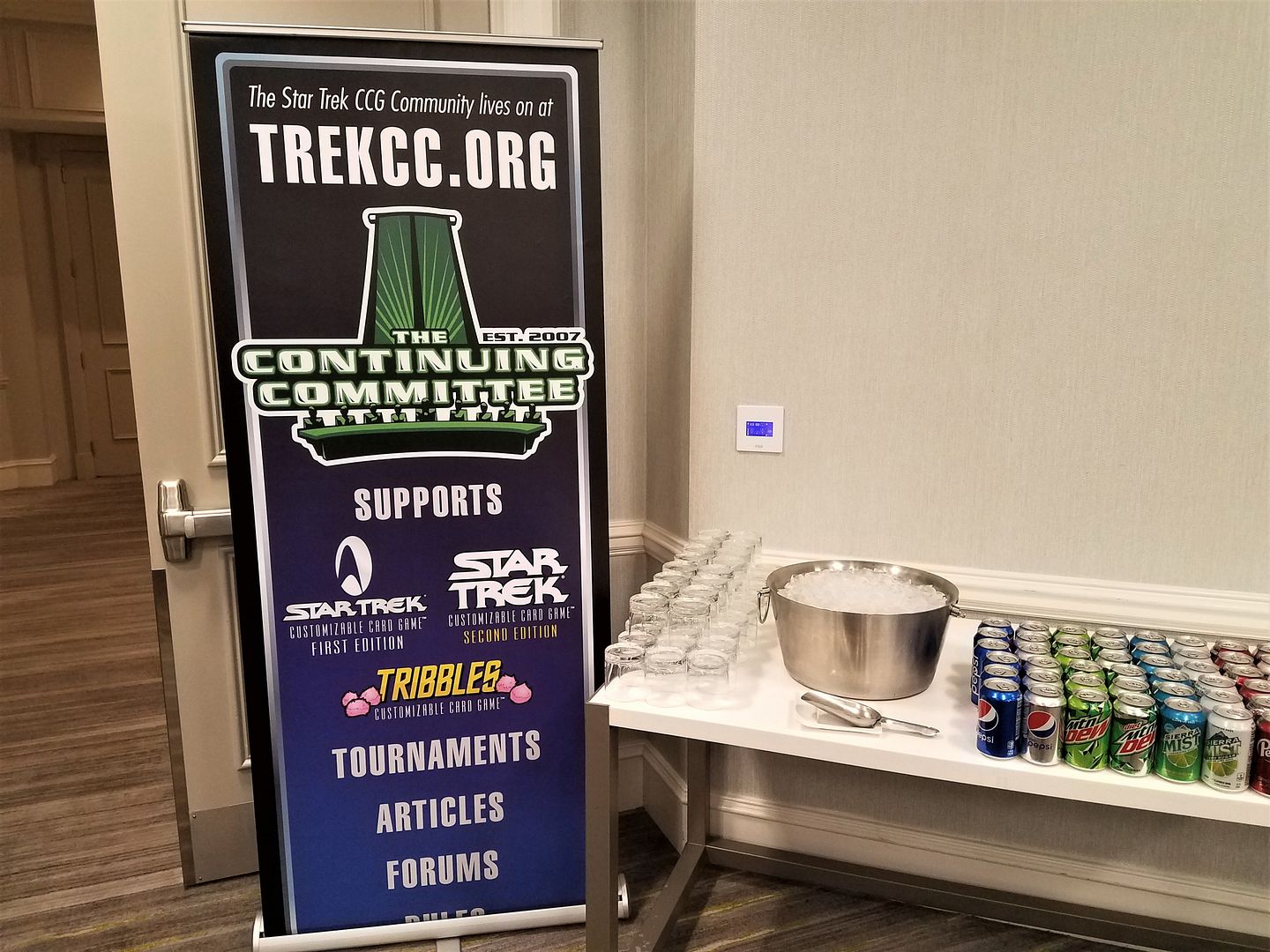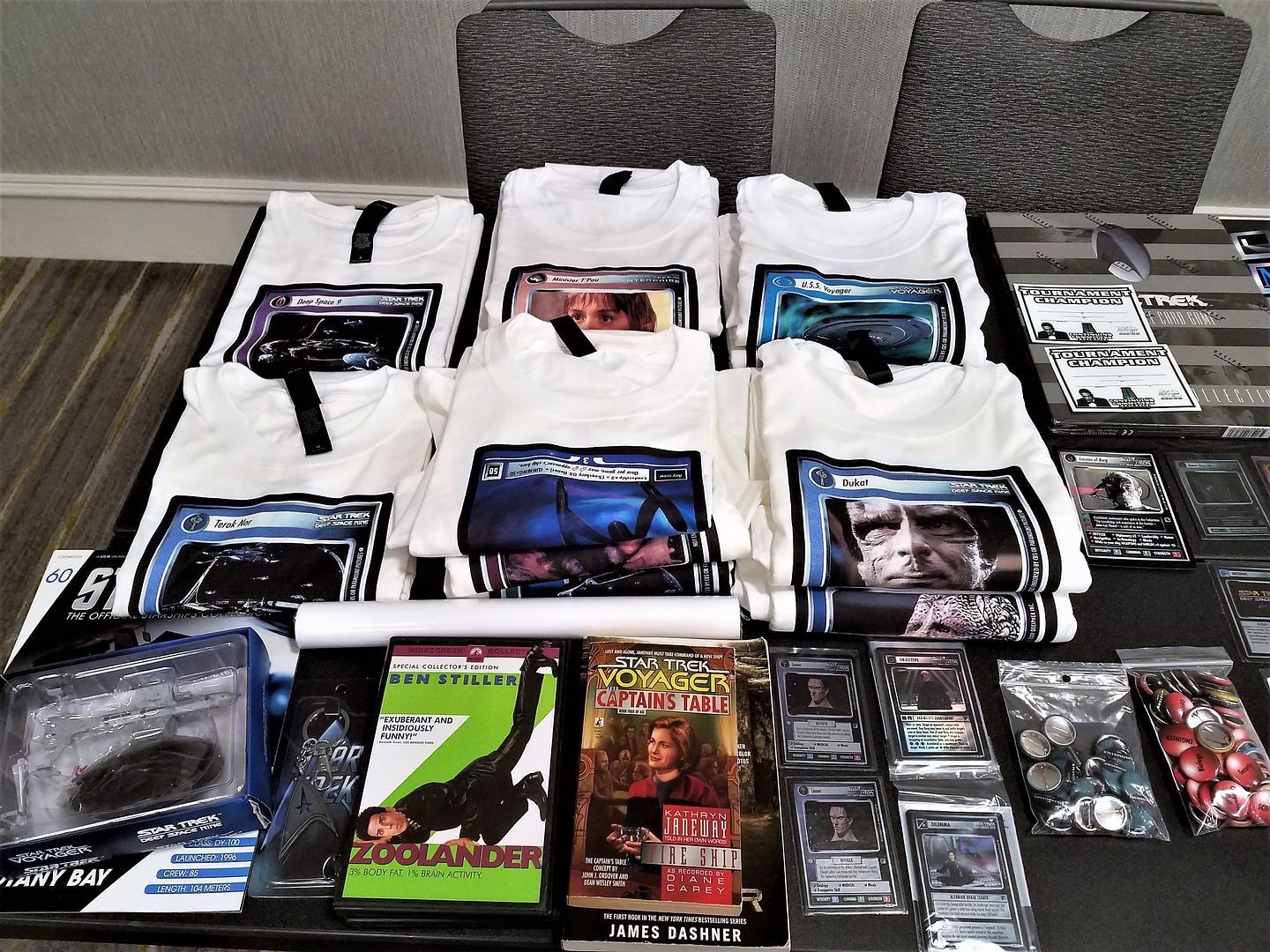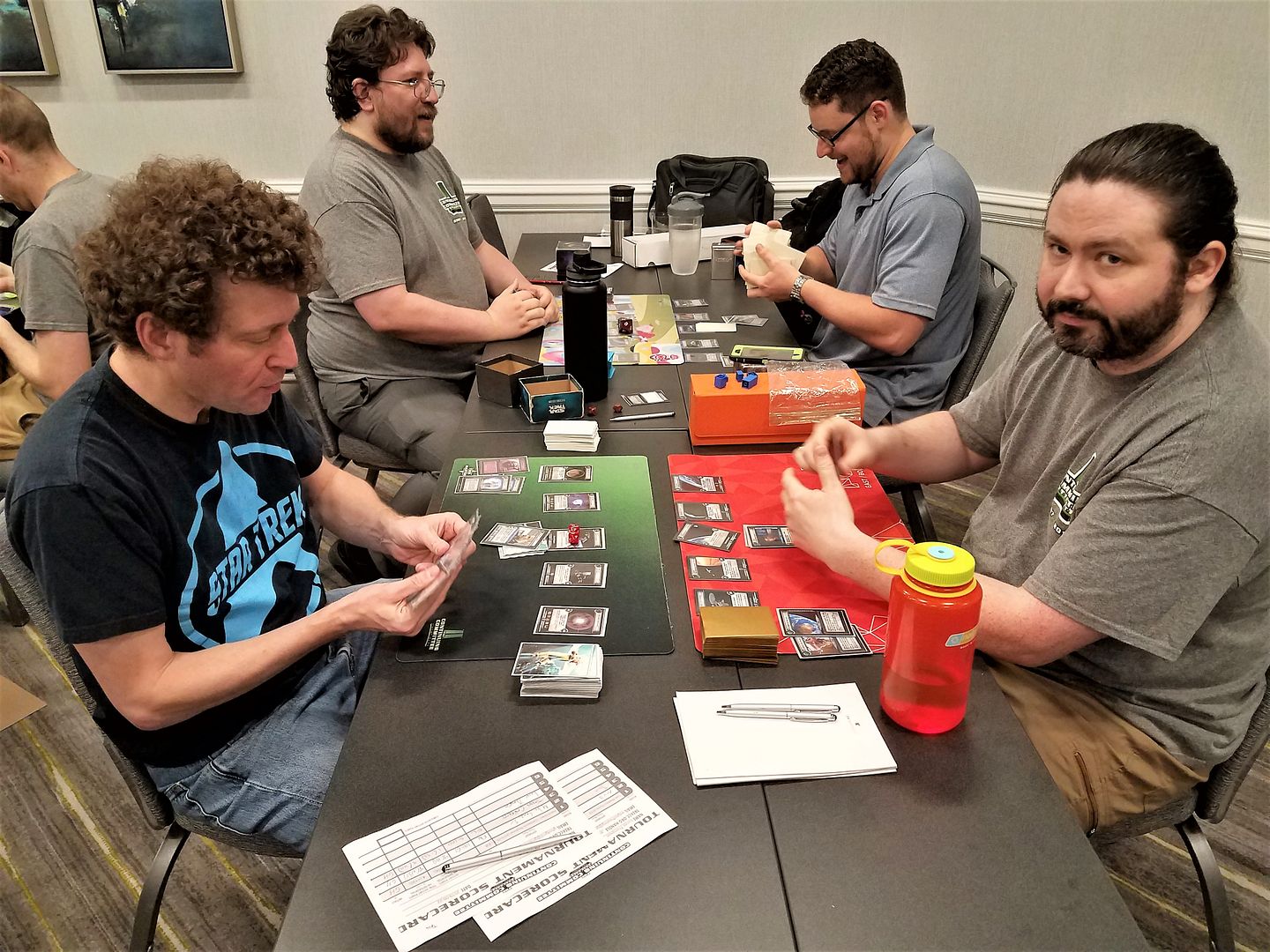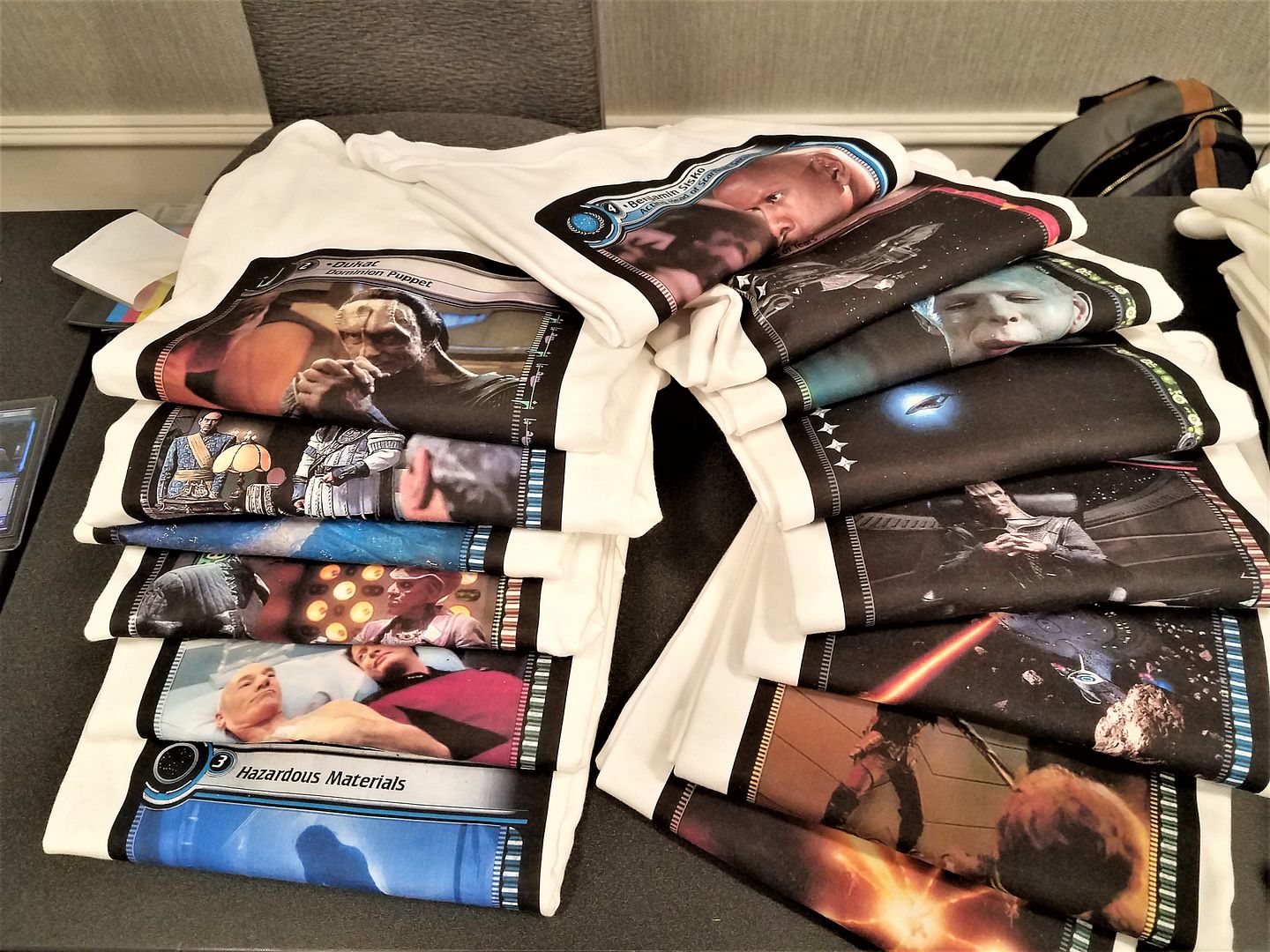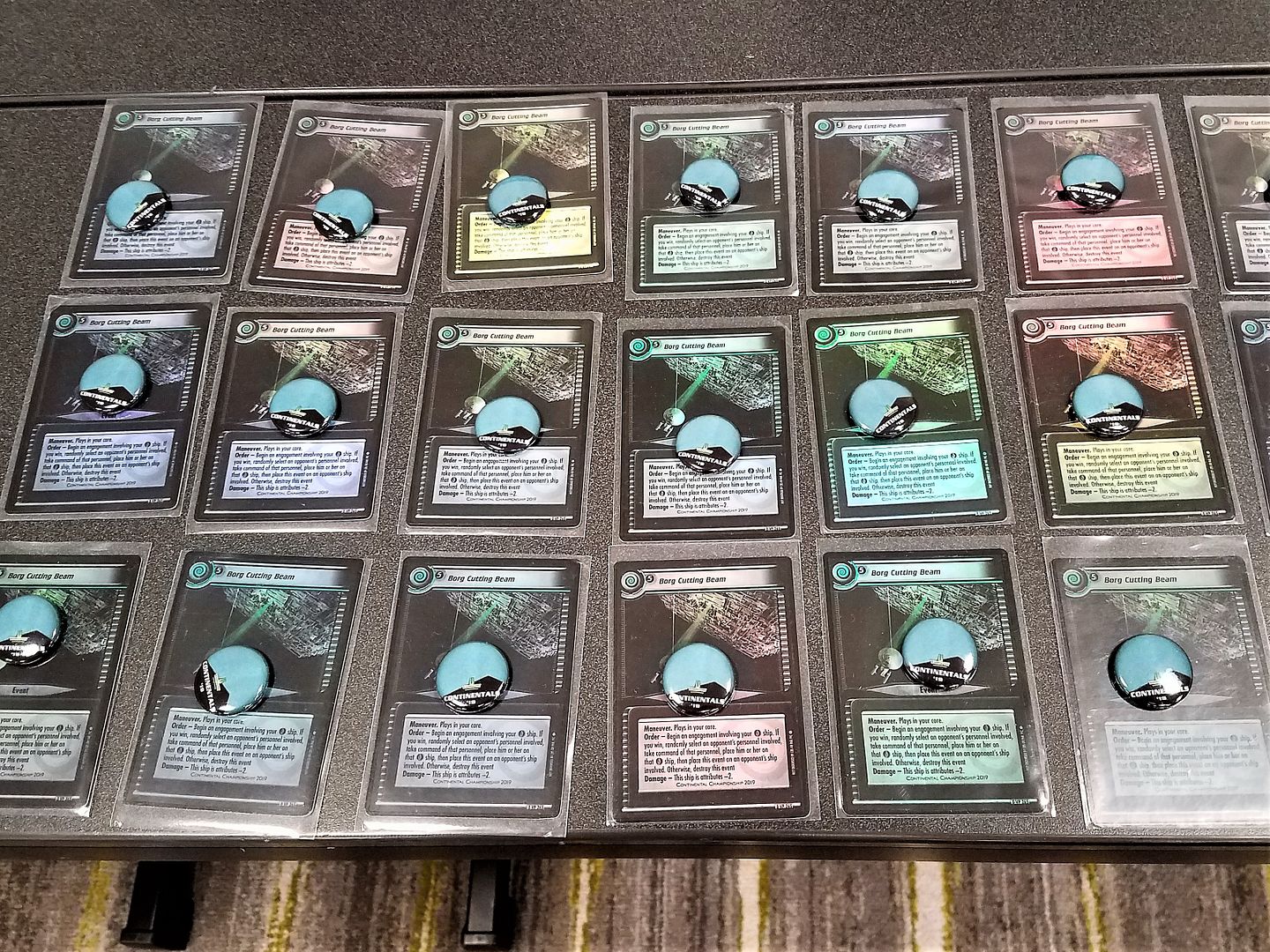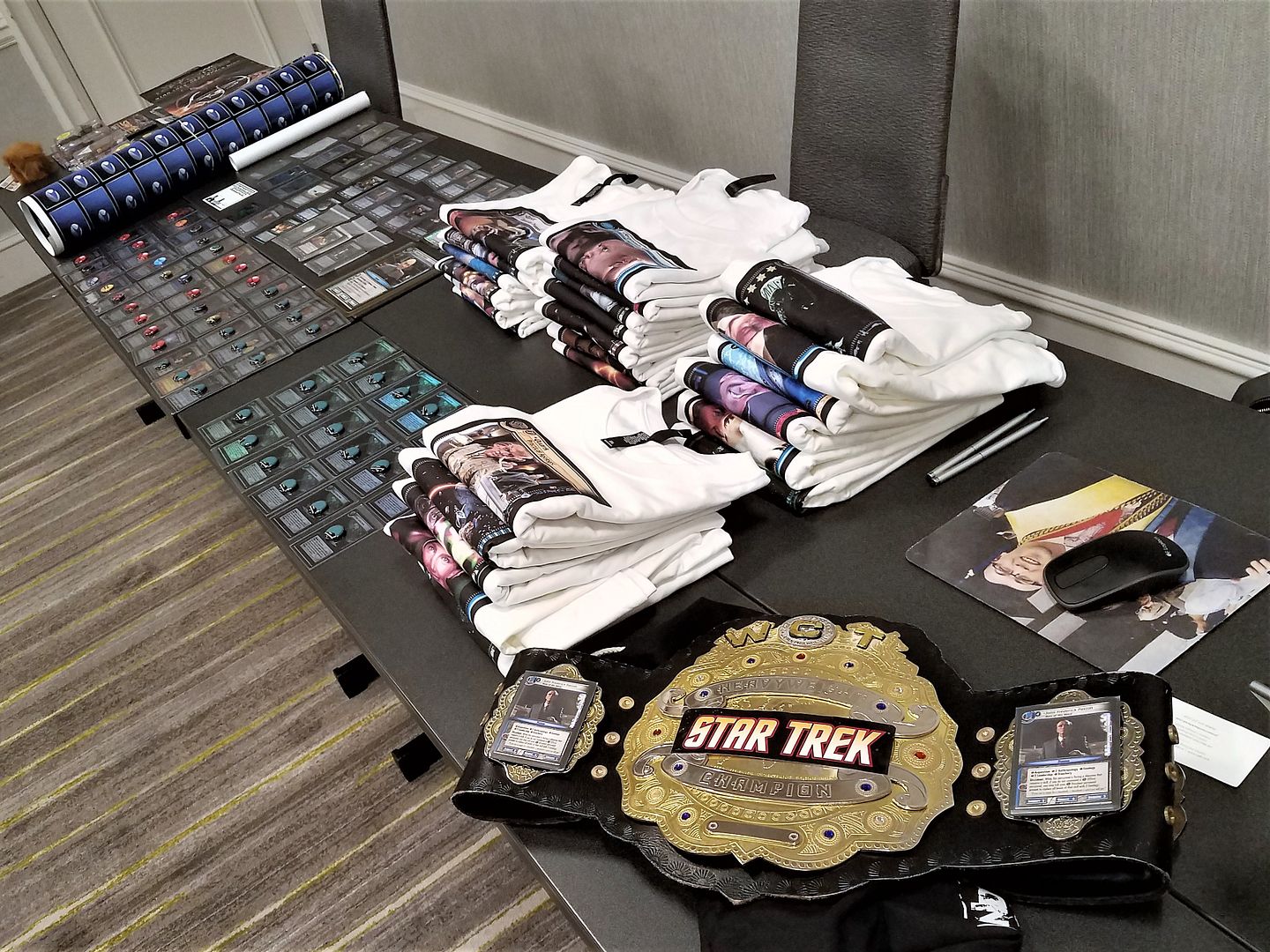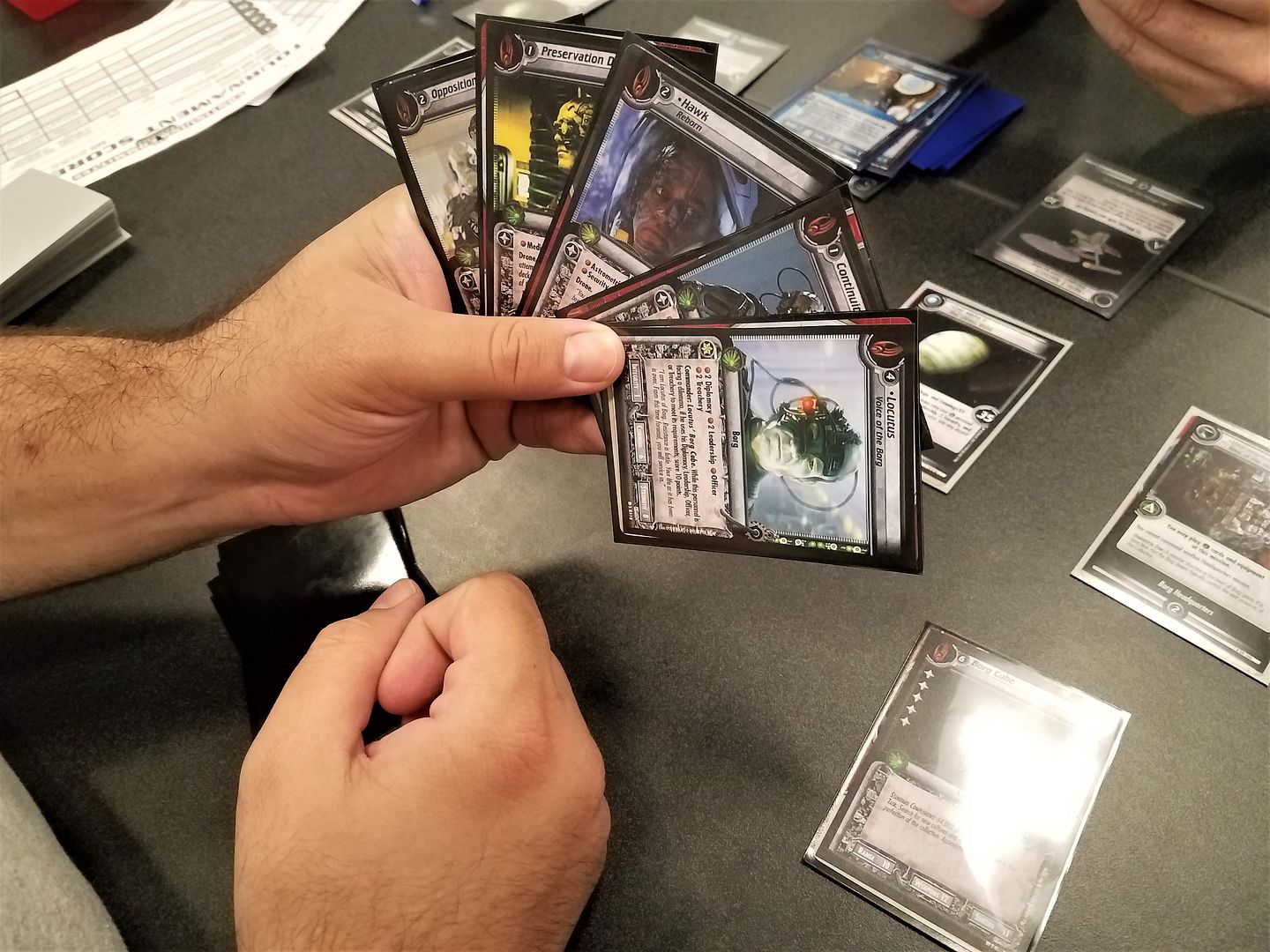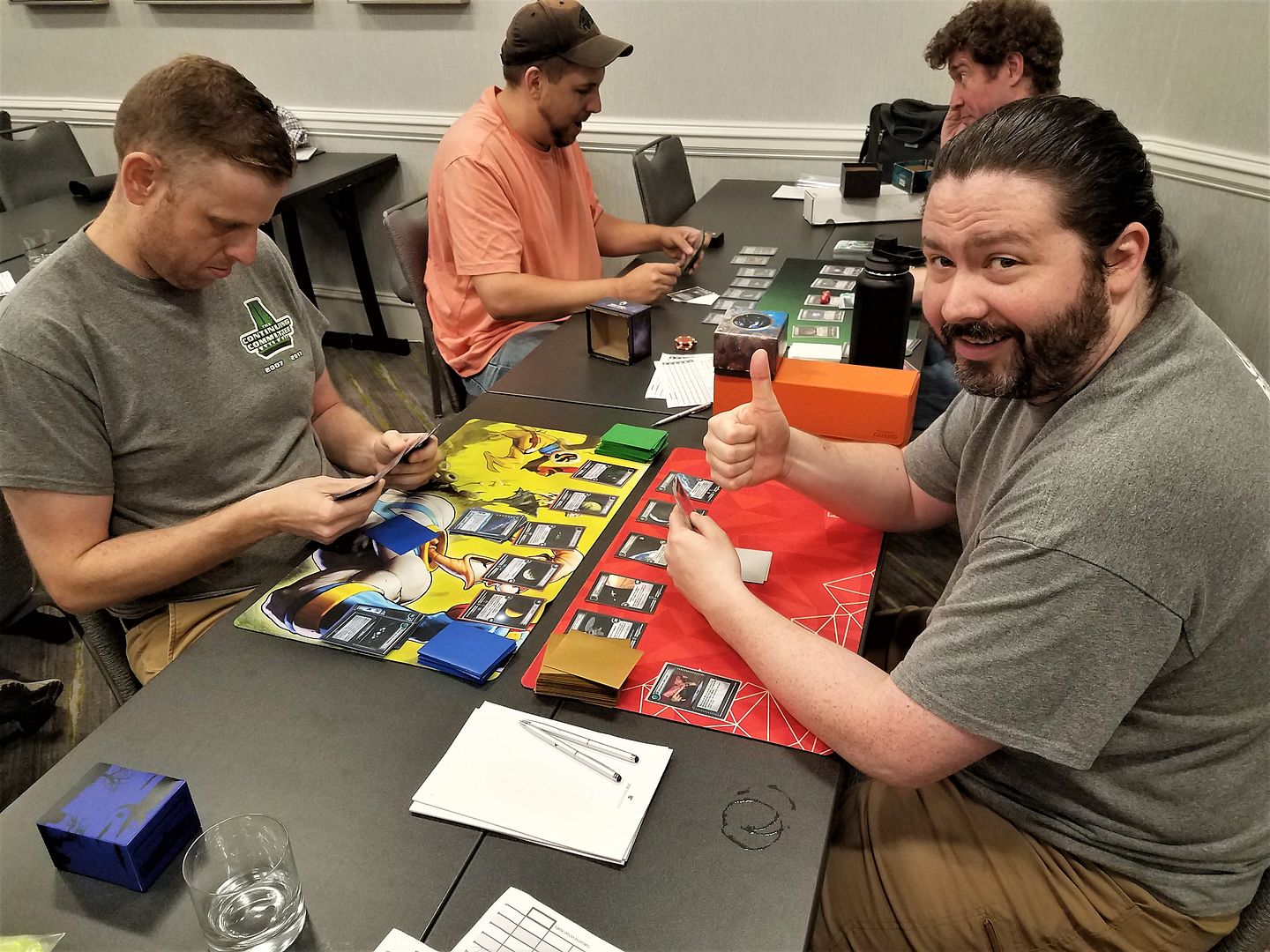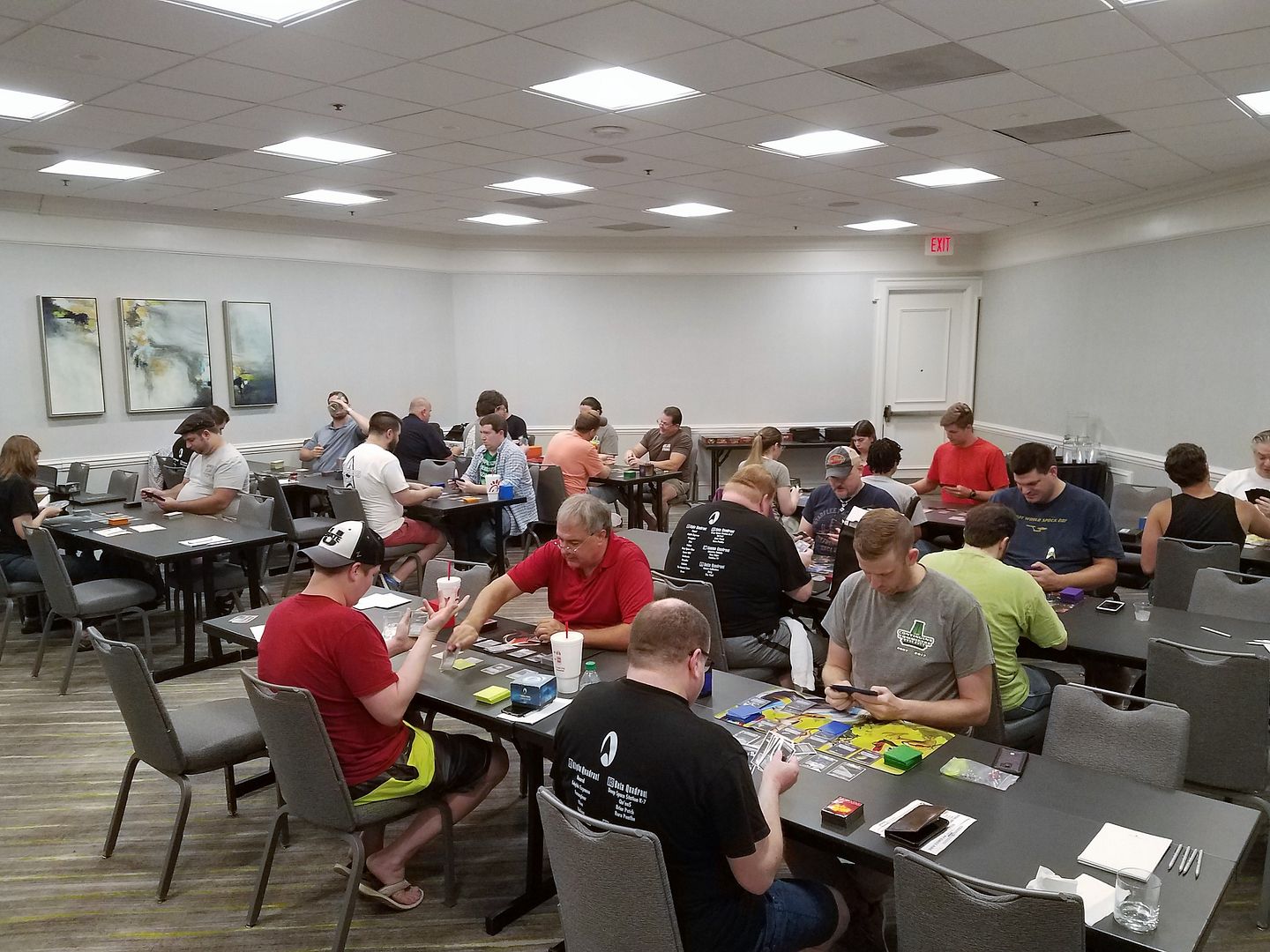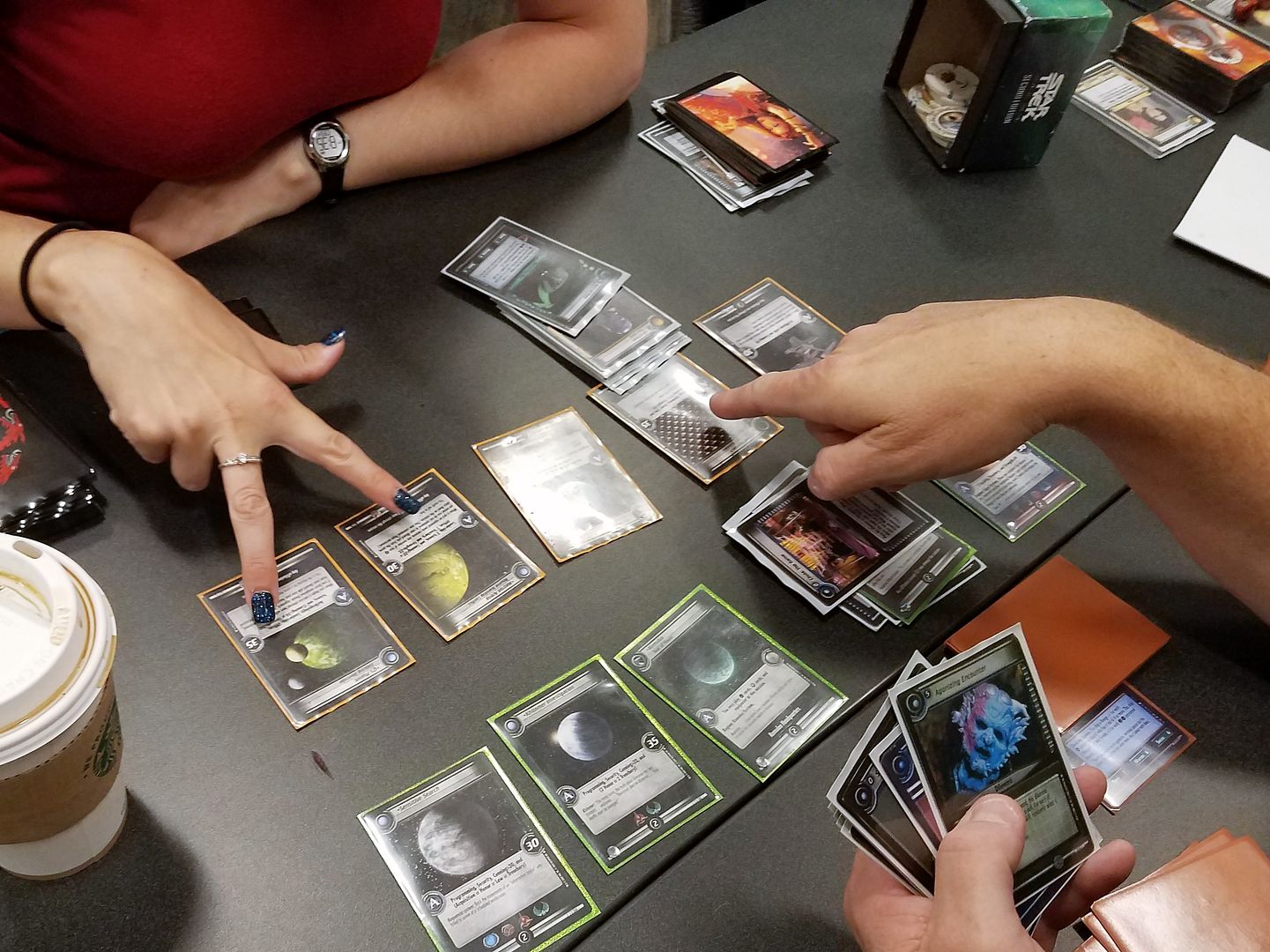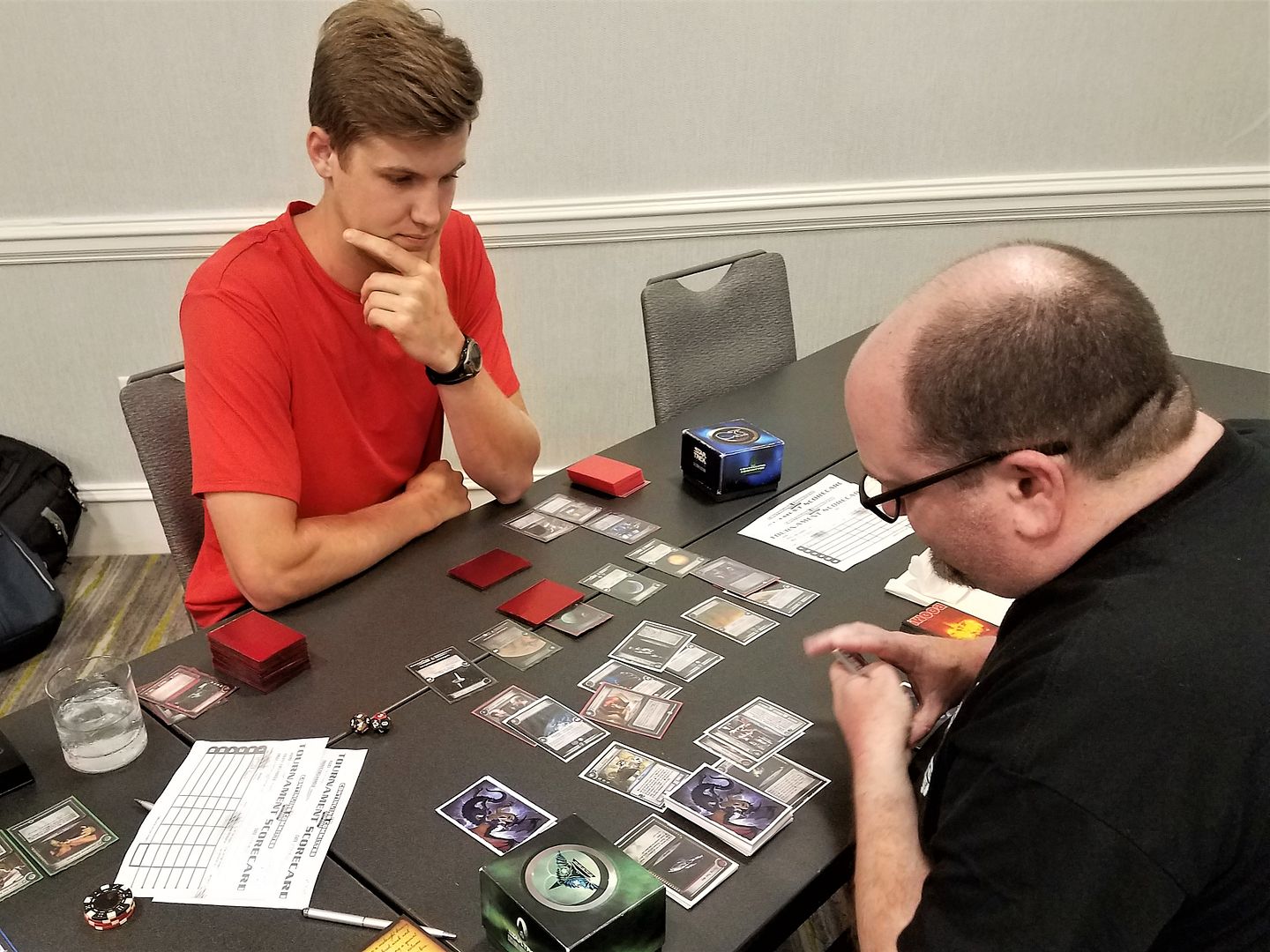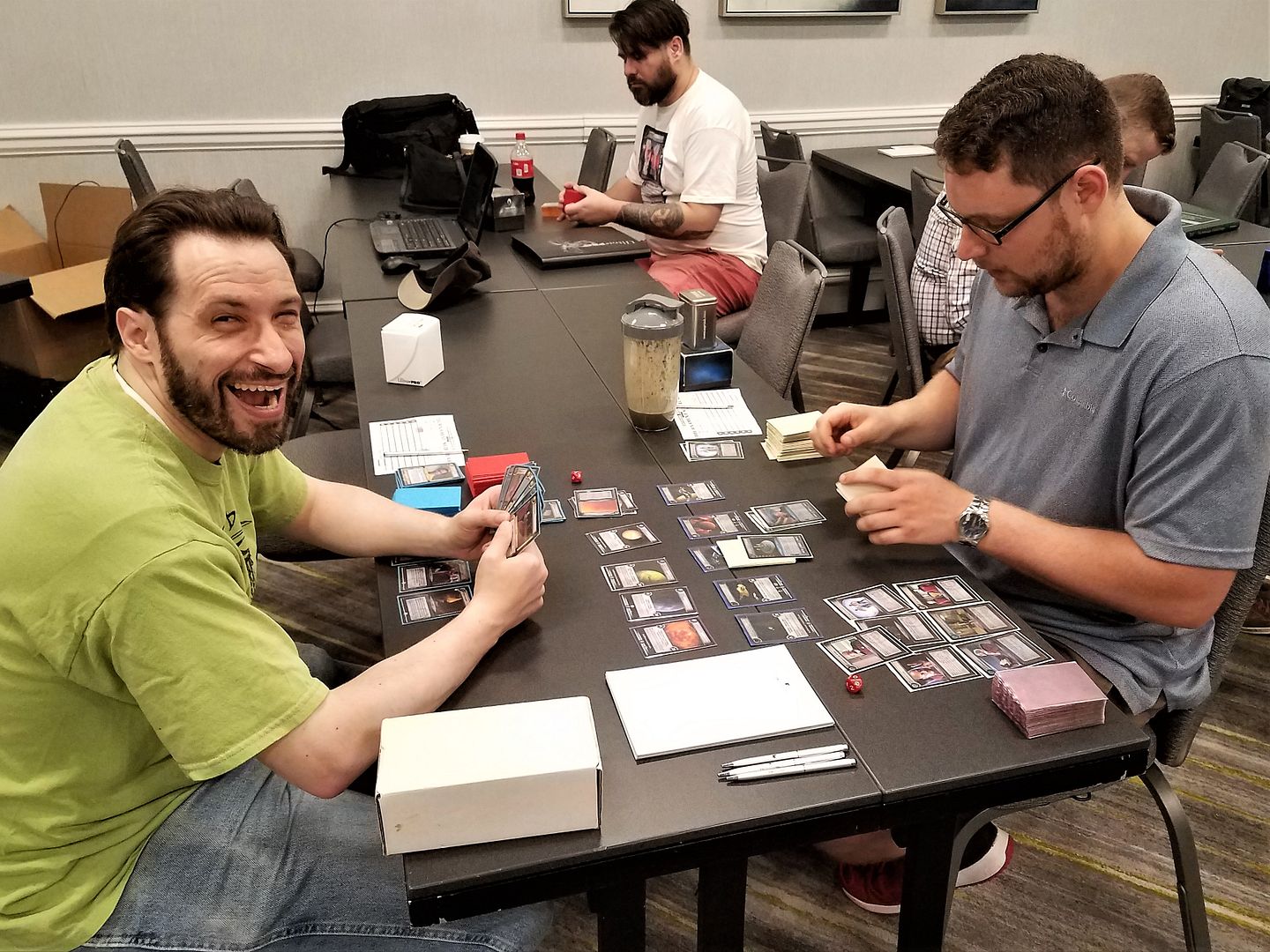 Discuss this article in this thread.
Back to Archive index